If you would like the best new block-paved driveway, path or patio to beautify your home then Stallingborough Block Paving can install an attractive new design, backed by a class-leading 10 Year industry guarantee.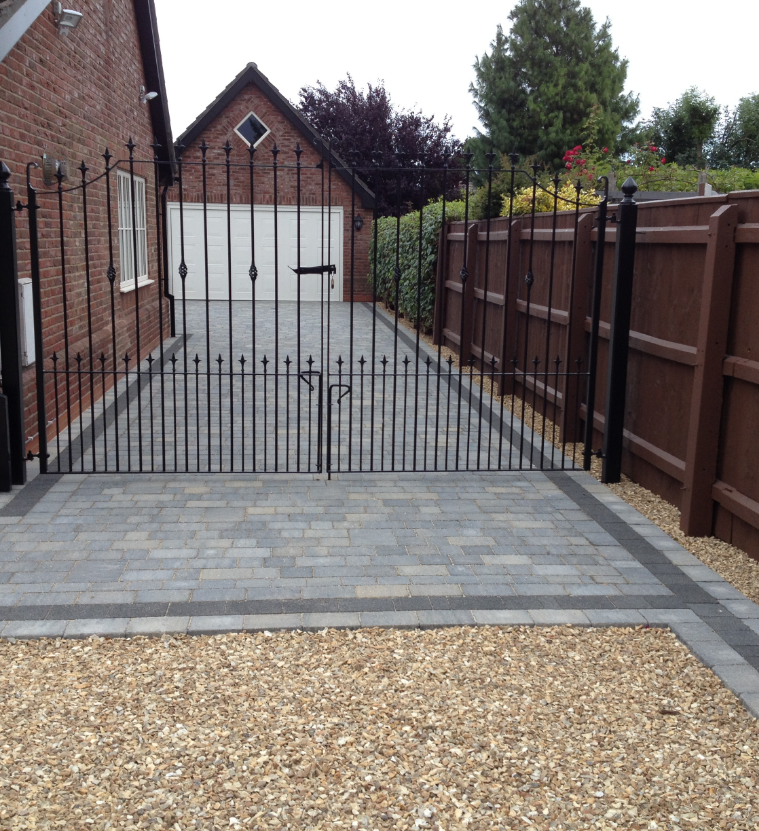 Marshalls Tegular Drivesett paving in pennant grey with a charcoal insert and 20mm Dorsett gold gravel
Marshalls Register Contractor
We are listed on the Marshalls Register as an Approved Landscape Contractor and Driveway Installer for your total peace of mind and assurance of quality. With the latest changes in planning legislation affecting driveway construction as well, it is more important than ever to use approved materials and designs to ensure your new driveway complies with planning regulations.
Our unrivalled expertise as a Marshalls-approved contractor means that we can transform and beautify your residential property using contemporary, rustic or traditional styles. Rest assured that each client's needs are treated individually and we offer a dedicated package of bespoke services tailored to your project.
Marshalls is one of the world's largest manufacturers of garden and driveway paving products, and by using their creative materials, all our hard landscaping projects benefit from the option of an insurance-backed 10 Year product guarantee plus a 5 Year installation guarantee. As a bonus, being a Marshalls-accredited specialist means that Marshalls undertakes to support all installations, post-sale, so you have total peace of mind.
Marshalls Tegular Drivesett paving in pennant grey with a charcoal insert and 20mm Dorsett gold gravel
There has never been more choice of styles, patterns, colours and finishes available, and Stallingborough Block Paving will offer a professional service right from the start: we'll help you choose the best options for your property, offer a comprehensive survey followed by a detailed written quotation for all work needed, with an estimate of likely timescales. We are a family-owned firm and all work is carried out 'in house' by us, both professionally and courteously.
Whether you want contemporary, cool colours or a more traditional rustic look, our choice of designs and materials means there is something that is just right for you. Stallingborough Block Paving is happy to offer advice and suggest a variety of patterns and designs.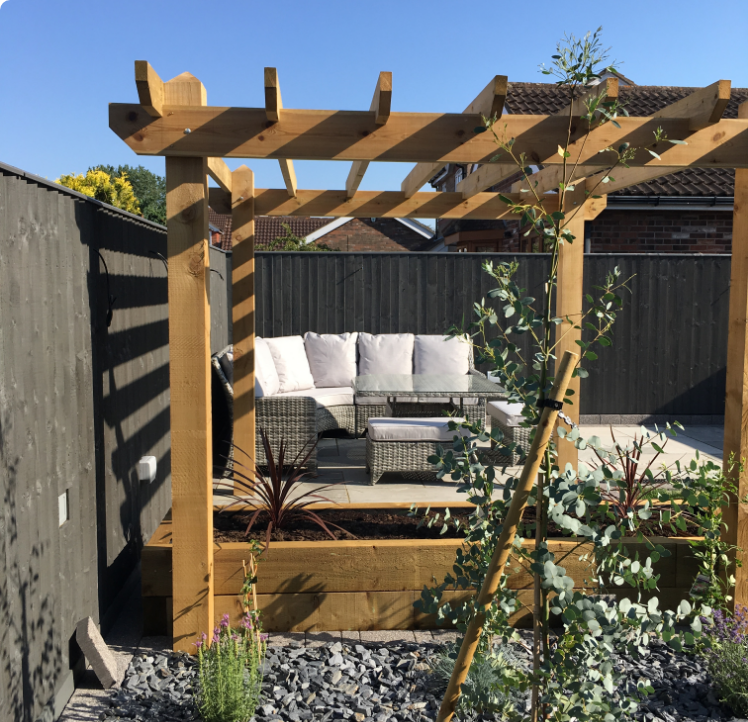 Stallingborough, Lincolnshire
Stallingborough, Lincolnshire